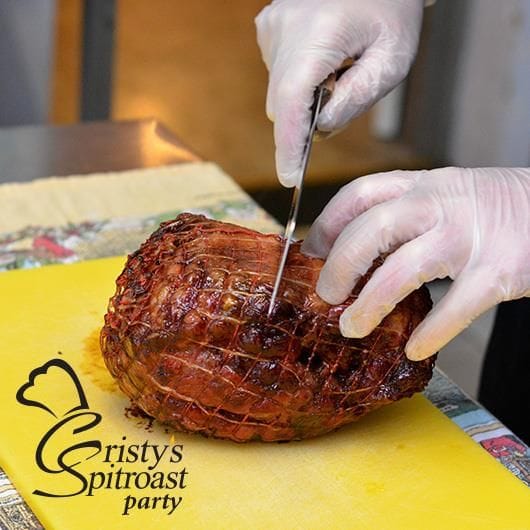 Do you need to feed a horde of hungry people on a budget? Our Spit Roast Meat Package makes it easy!
Choose any three of our famous Spit Roasted Meats.
Hot and Juicy, you won't believe how tender our meat is!
BEEF - MSA Graded Bolar Blade, Hormone Free and Free Range - everyone's favourite meat.
PORK - Pork Shoulder, boned rolled and netted. Get in early to snag the crackling!
LAMB - Free Range Leg of Lamb, boned rolled and netted.
CHICKEN - Whole La Ionica Chickens roasted to perfection.
Our Spit Roast Meat is slow cooked on our spits and brought to your function piping hot and ready for your guests to devour. There is no mess and no fuss for you to deal with. We can bring your hot delicious meats either Pre-carved or in Whole Pieces for you to carve yourself. Just let us know your preference...
We will include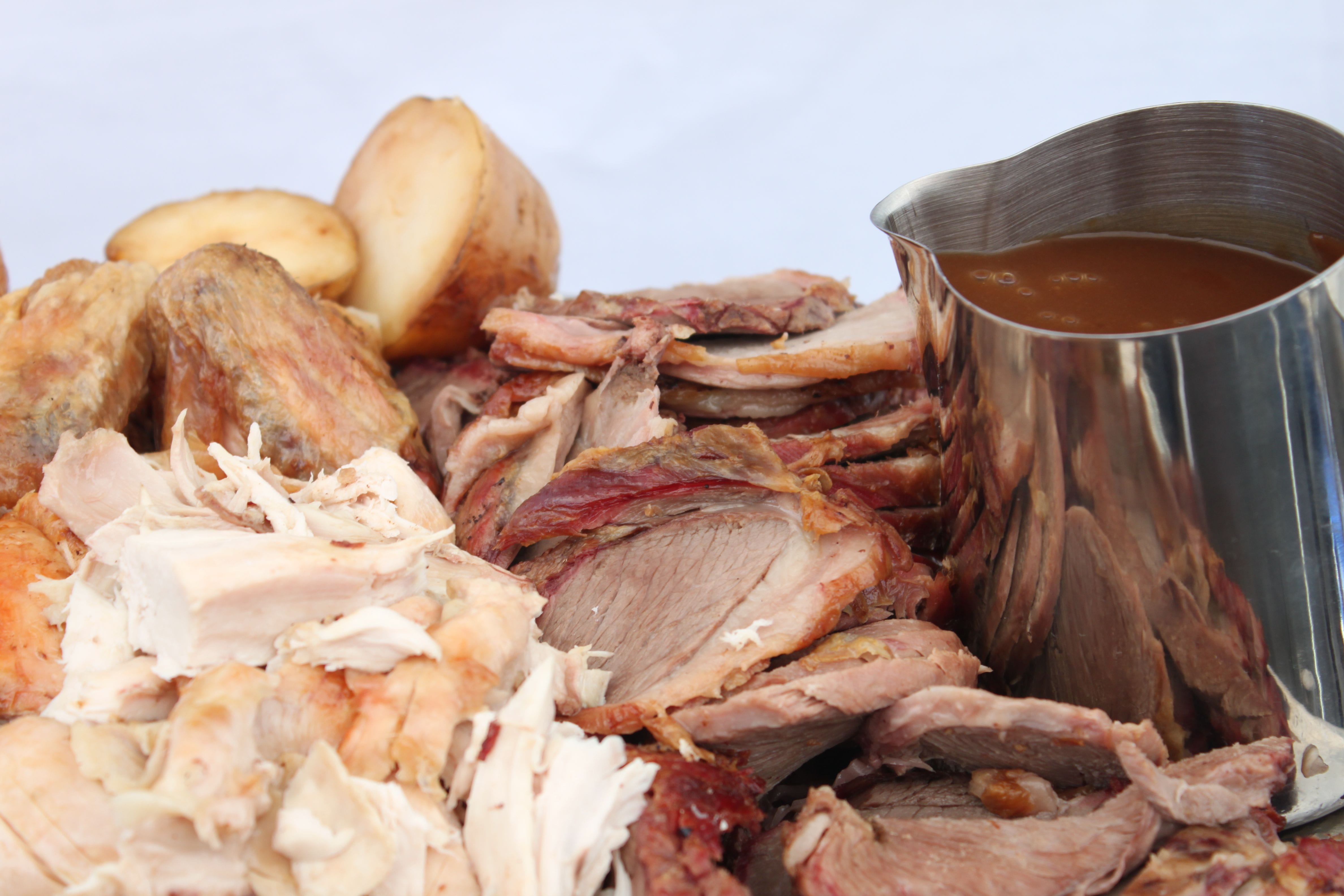 Hot Jacket Potatoes wrapped in Foil - Fresh off the spit. Plus Hot Roast Meat Gravy.
We use the hot jacket potatoes as heat beads to keep your meat hot - so no need to worry about Ovens, Bain-maries, Spits or cooking mess at your venue.
Now all you need to do is add your favourite sides - Salads, Hot Vegetables, Breads, Sauces, Condiments - to accompany our amazing Spit Roast Meats. But if you would like us to take care of the entire meal, ask us for a quote for our Classic Spit Roast Buffet. It's a menu brimming with the choice.
Prices for our Spit Roast Meat Package vary depending on location, date of function and number of guests so contact us for a quote today on 9729 9111 or click here to request a quote.